Eco-design
Do you design profitable products with minimal environmental impacts? Ecodesign method offers the opportunity to develop better technical solution at optimum cost and reduced environmental burdens.
Circular Economy
Closing material loop, avoiding hazardous substances and reducing supply risk, while mitigating environmental impacts? Circular economy is your go-to.
Life Cycle Assessment
Want to tackle the environmental hotspots of your product? Life cycle assessment calculates the environmental impacts of your product from cradle to grave. Also, you can use Ecodesign or Product Environmental footprint tool for a targeted assessment.
Environmental Footprint
Do you want to calculate the environmental footprint of your own products (PEF) and know all about the coming regulation for the mass market product? Cycleco is involved in the elaboration of the PEF since 2013 and supports you for calculating the Environmental Footprint of your products or services.
Biodiversity Assessment of Products
All products requires land use and resources and emits pollutants in the environment? Biodiversity assessment of products at Cycleco is based on internationally acknowledged models covering freshwater, marine and terrestrial biodiversity.
Life Cycle Inventories
Database developing is our expertise. If you want to develop PEF-compliants life cycle inventories to support environmental footprint databases, Cycleco is in the top 5 European companies which has recognized expertise by the EU commission and is owning a PEF database.
GHG protocol
Do you want to know how much your organization is emitting green house gases? We use GHG protocol for private and public sectors using international standardized frameworks.
Circularity score
Reducing critical materials, tracking upstream Rare Earth Elements, improving recycling and recyclability, anticipating REACH and ROHS restrictions? Circularity score tells you how far your company is exposed to supply risk and environmental restrictions.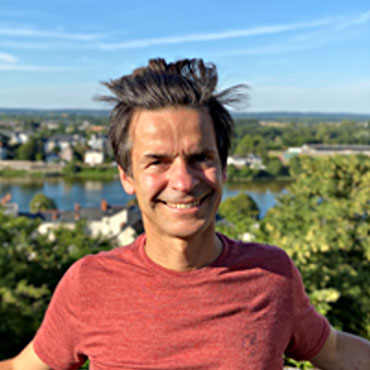 Dr Jérôme Payet
Ceo and Founder
Dr Jérôme PAYET is the founder and CEO of Cycleco, a French company specialized in environmental assessment. He funded the company in 2009 and now leads a team of engineers and analysts. He was also an adviser at the European Commission. He holds a PhD in "Environmental Engineering and Science" from Federal Polytechnic School of Lausanne (EPFL, Switzerland) where he also gives lectures in LCA. Because of his expertise, Cycleco is now strongly involved in international projects for enabling the use of reliable environmental assessment methods worldwide, and for exploring the potential of innovative technologies for a human welfare in a living planet.
jerome.payet@cycleco.eu
Besides LCA activities, Cycleco takes part in projects carried out or in relation to:
The European Commission
International research centres such as Fraunhofer, Sintef, EURAC (European Network for Central Africa), Tecnalia, EPFL (Federal Polytechnic School of Lausanne), Vrije University;
Businesses like Nike, Renault, SNCF;
Governments or governmental organisations: French Ministry of Environment, Swiss ministry for environment (OFEV), the French Environmental Agency (ADEME), etc
International organisations such as the United Nations Environment Programme, the International Energy Agency